Ageless Endeavors
Donate Now
Living Life with Purpose and Passion
Ageless Endeavors is a program designed to make wishes come true for residents at Auburn Homes & Services. Ageless Endeavors encourages residents to live life with purpose and passion. The program gives residents the opportunity to fulfill a meaningful experience from their past or a future goal to be achieved.
---
With the Ageless Endeavors program, Winifred "Winnie" Michel was able to experience a long-standing family tradition. Winnie's mother would celebrate special occasions with a cup of tea and the tea tradition has trickled down each generation including Winnie's great granddaughters.
The women in Winnie's family have been going to afternoon tea at the St. Paul Hotel for years. It has been ten years since Winnie was able to join her family for their traditional tea. She will be turning 99 this October and was not sure she would be able to make the trip. While Winnie says she enjoys her life at Auburn, she has not been out of the building for two years except to see the doctor.
With the help of her family, the staff at Auburn Homes & Services and the Ageless Endeavors program, Winnie was able to sip afternoon tea at the St. Paul Hotel with four generations of women in the Michel's family.
"Spending the afternoon with my family at the St. Paul Hotel was pure joy and I am so grateful for the opportunity," she said. "It was a wonderful happy time and we sang songs together the whole way home."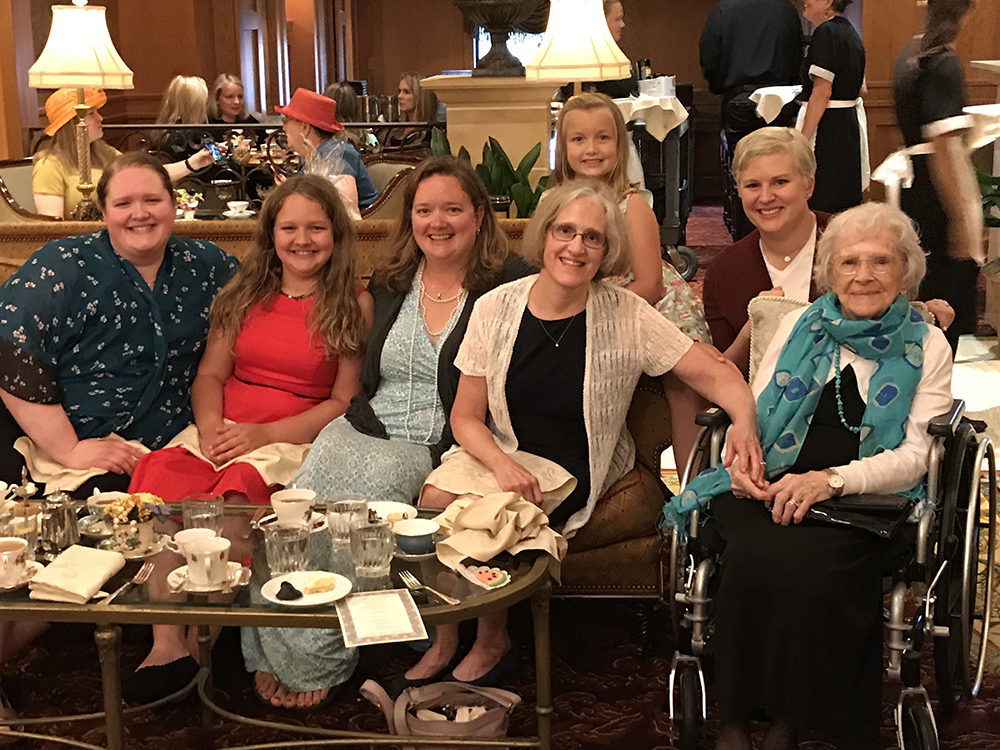 ---
Laura H. experienced an ageless endeavor trip to Harvey's, a bar her and family owned for many years. Former patrons and family members welcomed her as she came through the front door of the bar in Carver. She spent the afternoon talking and reminiscing about her days at Harvey's.
Laura is still talking about the event to this day. She received a Harvey's sweatshirt as a token of remembrance and only wears it for very special occasions.
---
Ageless Endeavors renews and celebrates passions which may include
Outdoor Activities
Creative Interests
Sporting Events
Exciting Adventures
New Hobbies
Nominations
Families, staff and volunteers can nominate residents to be part of the Ageless Endeavors experience. Please fill out the application below to nominate a resident.