Volunteer
There are so many ways to get involved with Auburn Homes & Services as a volunteer. From being a board member to providing music to just visiting, there's a volunteer position available to fit virtually anyone's interest.
Volunteer!
Once, once a week, once a month, or every day.
There's no such thing as volunteering too little time! The many Auburn Campus volunteers play a significant role here every day. Volunteers are lending their time and talents to making each day more joyful and rewarding to those we serve—and every volunteer will tell you that each visit makes their day.
Anyone can jump in and be a day-brightener to a resident. There are plenty of interesting opportunities—or—you can suggest something new! Visit residents, read to the visually impaired, bring a pet to visit, assist at the front desk, escort residents to therapies, worship services or beauty shop appointments, make popcorn, play piano, play cards, sing, dance, laugh...
Volunteer individually or form a group consisting of friends, co-workers or church members. Students come from local schools.
If you're interested in volunteering at Auburn Campus, Chaska, please contact Kylie Stoltenow, Volunteer Coordinator at 952-361-0309 or by email: kstoltenow@auburnhomes.org
If you are interested in volunteering at Auburn Home in Waconia, please contact Merisa Stifter, Volunteer Coordinator at 952-442-6720 or by email: mstifter@auburnhomes.org
If you are interested in volunteering at Auburn Meadows, please contact Patti Melancon, Life Enhancement Coordinator at 952-442-6624 or by email: pmelancon@auburnhomes.org
Benefits of Volunteering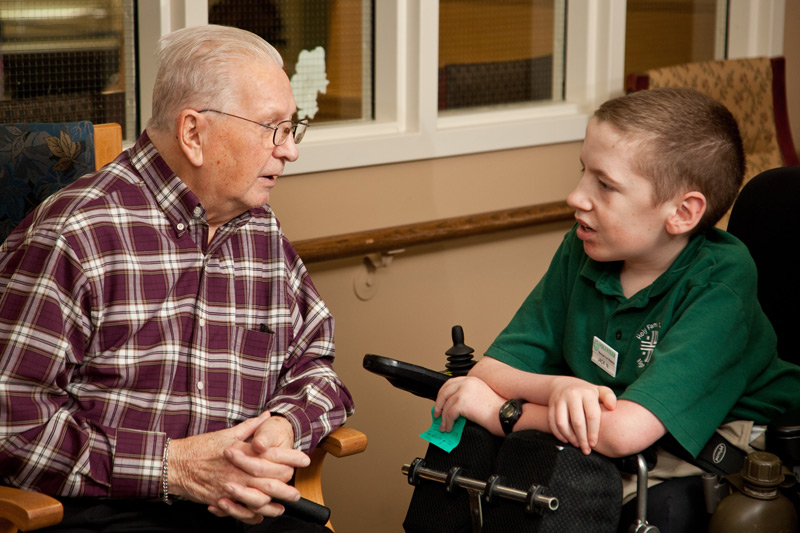 Volunteering benefits both residents and the volunteer. As a volunteer, you have the opportunity to meet new friends and gain valuable work experience. You'll also receive a wealth of personal gratification by providing services that improve the lives of our residents every day.
Participate in our mission of service to the aging
Contribute to the greater community in which we reside
Learn about the aging process and expand your understanding of aging issues
Support the work of an esteemed not-for-profit organization
Meet new and interesting people
Experience a new satisfaction, different from everyday employment
Receive a copy of our newsletter and invitations to special events
Volunteer Positions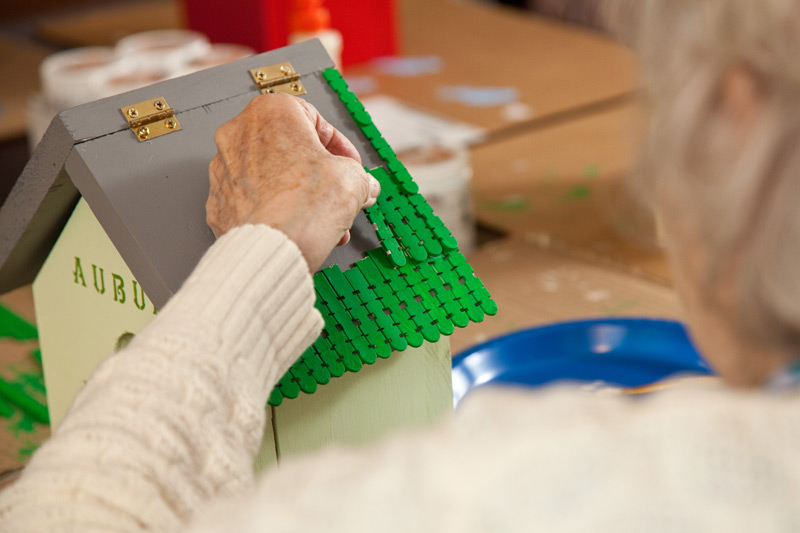 Volunteers on the Auburn Campus serve in many ways. Their compassion, dedication and efforts are greatly appreciated by residents, their families and Auburn Campus staff. Below is a list of volunteer services areas. If you have additional ideas for a volunteering role, or if you'd like more information, please call Kylie Stoltenow, Volunteer Coordinator, at 952-361-0309.
Arts/Crafts Assistant

– Assist residents to complete a project during a group activity.

Bus Outings Volunteer

– Socialize with residents and assist with getting on/off bus. No driving required!

Card Partner

– Play bridge, rummy or 500, hearts etc.

Collectors Showcase

– Share your special collection of stamps, coins, antiques, costume jewelry, handcrafts, etc.

Sports, Active Games or Exercise

– Promote physical and mental well- being through fun and competition.

Table Games Partner

– Play chess, checkers, Monopoly, Scrabble, etc.

Reader

– Read a variety of materials to residents.

Leisure Cart Operator

– Assist residents who prefer independent leisure activities.

Friendly Visitor

– Provide acceptance and friendship to residents through individual visits.

Pet Visitor

– Bring your dog to Auburn Campus to visit with residents.

Movie Leader

– Implement a weekly movie.

Walking Companion

– Accompany ambulatory or wheelchair residents on a walk, in or out of the building.

Musician

– Play your string or woodwind instruments, piano, accordion etc.

Manicurists

– Filing and painting only.

Office Assistant

– Perform a variety of support functions.

Receptionist

– A smiling face and pleasant demeanor are all that is needed for this position.
Download the Chaska Volunteer Application (.pdf)
Download the Auburn Meadows Volunteer Application (.pdf)
Download the Auburn Home Volunteer Application (.pdf)